Business Rental FAQs
Our Frequently Asked Questions
In Ireland, Enterprise offers a variety of solutions to meet your total transportation needs, whether you're looking for instant, contactless rental access to on-street vehicles, a dedicated self-service pool car or van fleet, long-term commercial vehicle fleet solutions or car hire for business travel.
For international travellers, we've combined Enterprise's network with the speed and control of National's Emerald Club programme, where members bypass the counter to get on their way faster. No matter which you choose, your business receives great service, value, convenience, and a flexible, efficient and comprehensive business rental solution.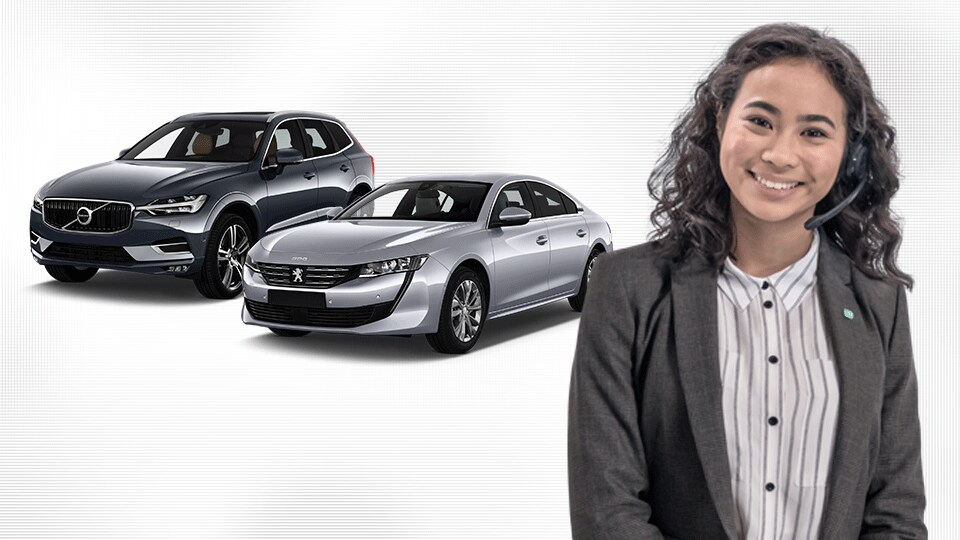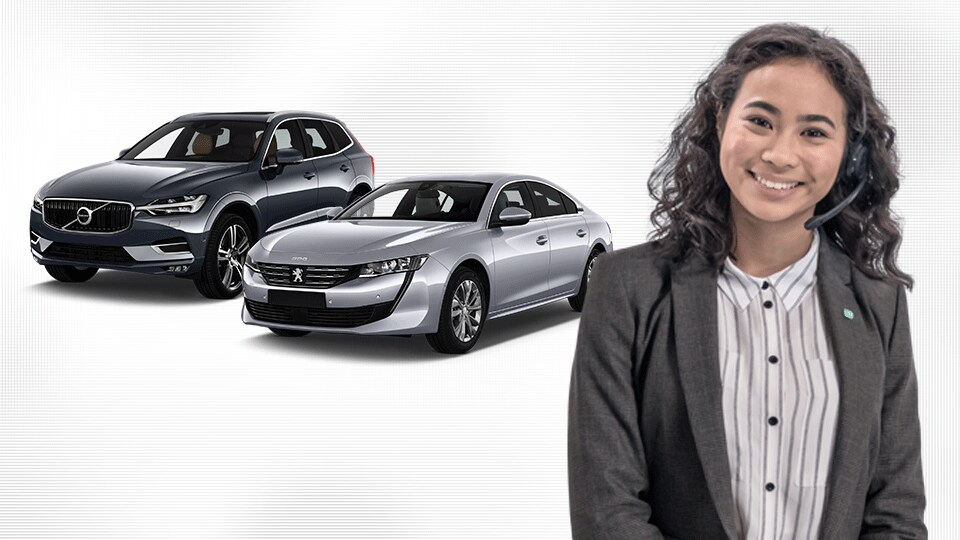 Please see below FAQs or click here to speak to an expert.
Business Rental Questions, answered:

What are the benefits of renting with Enterprise and National for my business? Our customer-centric approach ensures that we have the branch locations, technologies, vehicle range, rental periods, products and account management to put the right vehicle in the right place at the right time to support the mobility needs of our customers and their travelling employees.
 Which brand should our business travellers book? We recommend booking National Car Rental at our airport and railway station locations and Enterprise Rent-A-Car at our local branches. Don't forget to use your Emerald Club number when booking with either brand, so you can enjoy benefits such as faster rentals and rewards at locations around the world.
What should I do if our travellers need to amend/extend/cancel a booking? Should you need to amend/extend or cancel a future reservation that has not yet started, you can do this through the means you used to create the reservation. Should you need to amend or extend a live rental, please contact the rental branch.
What car classes are available to book? We offer a wide selection of vehicles. If you're in need of specialist, commercial vehicles then Enterprise Flex-E-Rent

offers flexible and long-term rental solutions that can be tailored to your business's needs. For shorter journeys,

Enterprise Car Club

offers road-side vehicles available by the hour or day, 24/7. Our Business Rental Programme can be customised to your company's specific needs when it comes to the vehicles offered and ancillaries included.

How do our business travellers pay for their rental? This will depend on the set-up of your business rental account and what country you are renting in. We can work with your company to determine what payment method works best and will implement as agreed.
Who do I contact about invoice queries? To enquire about your invoice, you can reach out to the branch that you rented the vehicle from, your account manager, or alternatively we have dedicated business support teams in each country to provide the help that is required to resolve your queries.  These details will be communicated in the welcome details that you will receive upon signing up with us/implementation.
Who do I contact to confirm my account number? For accounts that qualify, your account details will be sent to you upon opening of the account. We can then provide you with secure, password-protected booking methods to book car hire on your account.
What if a vehicle breaks down or I get a puncture? Emergency Road Assistance is available in all countries. Contact details for this service will be provided from the rental branch. Roadside assistance is provided with the rental free of charge in case of mechanical breakdown, but coverage does not extend to driver negligence or wilful misconduct, in which case additional charges will apply.
Do business drivers have to sign for the vehicle? Drivers always have to sign the rental agreement, except in the scenario where a delivery & collection method of service is agreed, or if the driver is an Emerald Club member who has signed a Master Rental Agreement renting at a participating location.
Am I and/or my employees insured whilst driving a vehicle for business? Some accounts elect to use their own insurance, which can be agreed to in the contract terms. Your coverage will vary depending on what's included in your corporate account contract, but we typically offer both liability cover and collision damage waiver for rentals. Some usage and age restrictions apply.
What is Grey Fleet? A Grey Fleet vehicle is one that is used for business travel but is owned by the employee instead of the company. Grey Fleet can pose a risk for businesses when the company and/or employee does not understand the level of responsibility that they have. Find out more about how to minimise the risks of a Grey Fleet here.
Is there a mileage limit? In Ireland, we offer unlimited mileage to our Daily Rental customers however this may vary depending on the terms of your corporate account contract. Any mileage limits will be discussed with your account manager upon set-up and depending on your agreement, will be priced accordingly.
Can I take vehicles one-way? We allow vehicles to be taken one-way however there may be costs associated with this, depending on your corporate account contract.
Can I have an additional driver? Enterprise and National allow additional drivers to be included on rentals (subject to age/car class restrictions), however there may be costs associated with this depending on the terms of your corporate account contract. When renting with National, Emerald Club members can benefit from additional drivers automatically included in rentals at participating locations.
What measures are in place to ensure vehicle cleanliness? Today and every day, we are committed to maintaining the highest standards of cleanliness in the industry. Now more than ever, our customers and employees deserve to know we stand behind that commitment with the Complete Clean Pledge. We pledge to go above and beyond our already rigorous cleaning protocols, including strict sanitising procedures and particular attention to over 20 high-touch points, to protect the health and safety of all. Find out more here.
Which markets do Enterprise and National operate in? We operate in more than 100 markets around the world. Find a location near you here

.

Do Enterprise and National work with any Travel Management Companies (TMCs)? Yes, we work with all major TMCs and many Travel Agencies around the world.
What type of Account Management do Enterprise and National offer for business customers? Our account management varies based on the size of your account and level of spend. Depending on the level of your agreement, your account manager can support by providing new ideas and solutions to cover your mobility needs.
What other types of vehicles do Enterprise and National offer? Enterprise and National operate one of the widest range of vehicles in the rental industry, from small cars to 44-tonne trucks; fully electric, hybrid or internal combustion engine; wheelchair accessible minibuses to the world's finest premium vehicles. Some vehicles would require insurance coverage by the renting company.  
What is your approach to environmental sustainability? We strive to honour the people, communities and environment our business touches, which is why we've invested in numerous initiatives to help reduce our carbon footprint and promote sustainability wherever possible. You can find out more about our global sustainability and initiatives here

.

What awards have Enterprise and National won? Enterprise and National are well trusted brands within the business car rental industry, and as a result have been recognised by 

the

Business Travel Awards

, as well as being named the

Top Rental Company of the Year by Fleet News for four consecutive years.
---
Still looking for information? For more information, please fill out the form here and we would be happy to speak with you about your business rental needs.